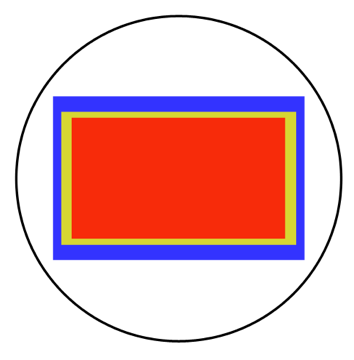 Sensor Image Area:           
The active pixels that will be recorded.  Use this as the film back size in software and calculations.  The image area of many digital cameras will change depending on the recording format selected. With these cameras the image area will be "cropped" and physically smaller when a format less than the camera's largest resolution (open gate) is selected. 
Sensor Surround View:         
Some cameras display extra active pixels around the edge of frame in the video assist monitor and electronic viewfinder.  This mimics an optical viewfinder.  They will not be recorded.
Sensor:             
Dimensions of the entire chip.
Lens Image Circle:
Coverage area of the lens.  This varies by lens mount type.